THREE METRE 3m (10ft) 'GUN SMOKE' GUITAR CABLE BY SHOOTOUT UK!
From: Shootout Guitar Cables UK • Shootout Guitar Cable Range
See also: Black Powder Guitar Cables and Patch Cables • Shooting Jacket Guitar Cables
Boot Hill Guitar Pedal Patch Cable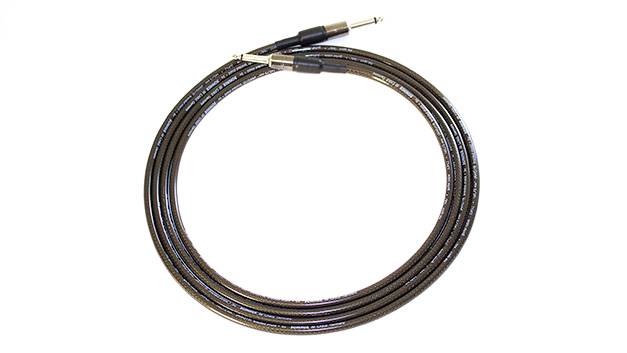 The Sommer (Germany) Spirit XXL instrument cable is a European legend and one of our favourite guitar cables, with a very low capacitance, excellent microphonics rejection, durable superior braided thype shielding, awesome good looks, and great feel and handling properties.
3 metres of this cable is combined with the best jack plugs by G&H Industries (USA), soldered using lead-halogen-rosin free silver alloy solder by Interflux (Belgium) for maximum safety and conductivity, with added 100% maximally effective strain relief from glued halogen free heatshrink tubing by Rayshrink (France). Total component capacitance of this cable assembly is approximately 293pF.
Buy SHOOTOUT! 3m (10ft) 'Gun Smoke' Guitar Cables on eBay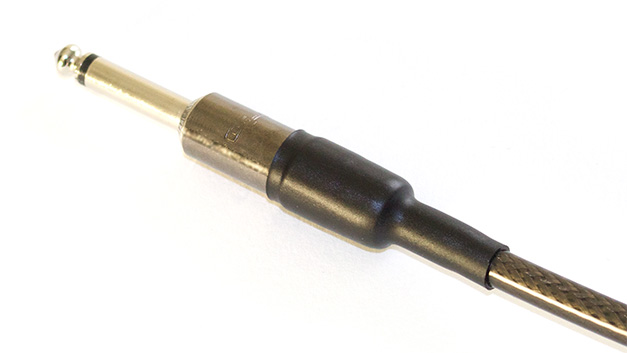 Carefully assembled and tested in the UK by SHOOTOUT! This cable is shipped internationally.
'GUN SMOKE' GUITAR CABLES
Recommended for home, studio and stage use, a legendary cable combined with the very best jack plugs in the most durable way possible!
Buy them online from eBay now:

Sommer Spirit XXL Cable:
• German manufacturer
• Low capacitance (86pF per metre) for excellent frequency transmission
• Durable double shielding for long lasting interference rejection
• Flexible construction for excellent handling qualities
• Uber-cool semi-transparent black 'smoke' outer

G&H 1/4" Jack Plugs:
• USA manufacturer
• Unique copper core for maximum conductivity
• Ultimate reliability due to the single copper core that would still work if bent rather than the many various alloy parts of Asian made plugs that would just fall to pieces
• Cable outlet hole is sized properly for the cable
• Hard wearing nickel plated contacts and black barrel to complete the look

UK original equipment manufacture by Shootout Guitar Cables:
• Great care and attention to detail on behalf of our customers
• Each cable tested before shipment
• Glued halogen free Rayshrink (France) heat shrink applied fo 100% maximal strain relief
• Lead-halogen-rosin free silver alloy solder for high conductivity and safety
Shootout Guitar Cables, UK